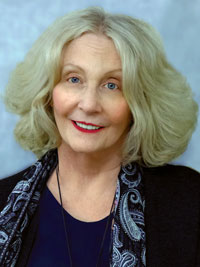 President
Catherine D. Nugent, L.C.P.C., T.E.P
Catherine Nugent has been studying and practicing psychodrama for 30+ years. In 2015, she founded Laurel Psychodrama Training Institute in Maryland. From 2013-2019, Cathy was an instructor with Johns Hopkins University. Until 2014, Cathy conducted her clinical and training efforts while working at SAMHSA, as Chief of the Workforce Development Branch. She is a Fellow of ASGPP; Past-President of MACASGPP; a former Executive Editor for the psychodrama journal, and the recipient of the 2019 J.L. Moreno Award for Lifetime Achievement.
Term of office: July 1, 2020 to June 30, 2023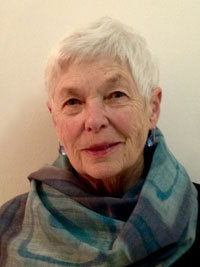 Vice-President
Barbara Guest (Hargin) B.Ed., M.S.W., R.S.W., T.E.P.
Barbara Guest (Hargin) is a graduate of The Toronto Centre for Psychodrama and Sociometry and has been a trainer with the Toronto Centre for 20 years. She maintains a private practice in Stratford, Ontario and travels to work with several First Nations communities throughout Southern Ontario. Barbara began her career in secondary school education where she worked with diverse cultural groups using both sociometry and psychodrama to create a cohesive class structure. Barbara has over 50 years experience as an educator.
Term of office: July 1, 2018 to June 30, 2021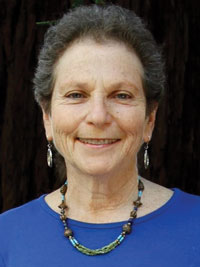 Treasurer
Sylvia Israel, L.M.F.T., R.D.T./B.C.T., T.E.P.
Sylvia Israel has been passionately sharing her knowledge of Psychodrama in the San Francisco Bay Area, and beyond, for 30 years. She is adjunct faculty at the California Institute of Integral Studies (CIIS) and Kansas State University and a founding member of Bay Area Moreno Institute and Bay Area Playback Theatre. Sylvia is a Fellow of ASGPP and has served as Past Conference Co-Chair, and on the Membership Committee. Sylvia maintains a private practice in San Francisco and San Rafael, California.
Term of office: July 1, 2018 to June 30, 2021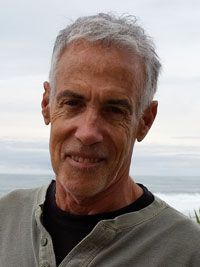 Michael Gross, Ph.D., CADC-I, CET-III, C.P., P.A.T
Michael Gross became a CP/PAT in 2016, having begun psychodrama training in 2011. He is a (California) certified drug and alcohol counselor who has co-led psychodrama groups in addiction treatment programs, with a focus on clients with a history developmental-relational and/or shock trauma, as well as an ongoing men's support group and a psychodrama and somatic personal growth group for therapists and counselors. His first peer-reviewed coauthored psychodrama paper appeared in 2017 in the Journal of Gay & Lesbian Social Services.
Term of office: July 1, 2017 to June 30, 2021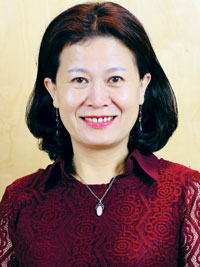 Liwen Molly Mo, M.Ed., R.C.C., LCP, T.E.P
Liwen Molly Mo maintains a private practice and a founder of Hope Institute of Psychodrama and Sociometry in Vancouver, Canada. She is also a co-founder of the Formosa Institute of Psychodrama and Depth Psychodrama in Taiwan. Since 2014, she is doing Psychodrama Training in Canada, Taiwan and in China. She works with immigrants and trains trainees including clinical professionals, educators, business managers etc. Molly is passionate, spontaneous and enthusiastic and willing to devote herself to psychodrama community.
Term of office: July 1, 2019 to June 30, 2022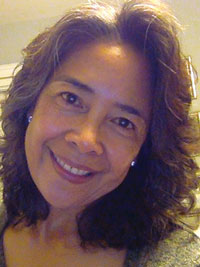 Fredilyn Sison, J.D., C.P.
A co-author of Trial in Action: the Persuasive Power of Psychodrama, Fredi represents poor people accused of federal crimes. She graduated from Cornell and NYU School of Law and lives in Asheville, NC.
Term of office: July 1, 2019 to June 30, 2022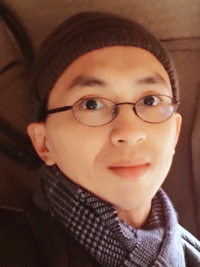 Siyat Ulon, M.D., T.E.P.
Siyat Ulon, a trained psychiatrist and anthropologist, has researched the effectiveness and the empathy of psychodrama. He offers psychodrama training in his private clinic and a national medical center, and has introduced psychodrama in the countryside since 2007. As a co-founder of the Formosa Institute of Psychodrama, he collaborates with colleagues in creating diverse psychodynamic perspectives and transcultural training.
Term of office: July 1, 2020 to June 30, 2023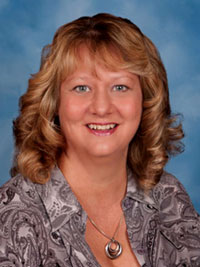 Julie Wells, L.C.S.W., T.E.P.
Julie Wells is an author, an International Presenter, and Founder and Director of Suncoast Psychodrama Training. She offers continuing education opportunities in the Tampa Bay and Orlando areas. Julie is in private practice in Clearwater, Florida and uses psychodrama in individuals, families, couples and groups. Julie was co-chair of the 75th ASGPP Conference in 2017 at Clearwater Beach and actively works as a team player for the expansion and development of psychodrama in the community and throughout the world. Julie has the qualifications, the drive, and the skills that are an asset to the Psychodrama community.
Term of office: July 1, 2019 to June 30, 2022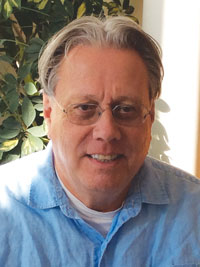 Dale Richard Buchanan, Ph.D., L.I.C.S.W., T.E.P.
For twenty-six years Dale worked at Saint Elizabeths Hospital in Washington, DC. For twenty of those years he was Director of Psychodrama Programs, and for the last ten years he was Director of Clinical Therapies. Dale is the Executive Director and Past Chairperson of the American Board of Examiners in Psychodrama, Sociometry and Group Psychotherapy. He is a Fellow of and has received numerous awards from the American Society of Group Psychotherapy and Psychodrama. He received their J. L. Moreno Lifetime Achievement Award, the Scholar's Award, the Collaborators Award (with Nina Garcia), the Hannah Weiner Award for Outstanding Service to them, and the Neil Passariello Memorial Award for distinguished contributions to the application of psychodramatic methods to issues related to AIDS. He is also the author of over twenty published articles in professional journals, and two chapters in two books.